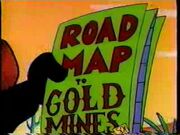 Felix the Cat and David the Walrus finds gold and heads to Boom Town.
Chartacters
Edit
The little redhead girl looks like one of the Birthdayworld Kids
David resembles Roto Walrus from Sonic SATam and Rusty Walrus from Crash Twinsanity.
The Proffesor in this episode maybe a reference to Felix's old rival The Proffesor.
Ad blocker interference detected!
Wikia is a free-to-use site that makes money from advertising. We have a modified experience for viewers using ad blockers

Wikia is not accessible if you've made further modifications. Remove the custom ad blocker rule(s) and the page will load as expected.